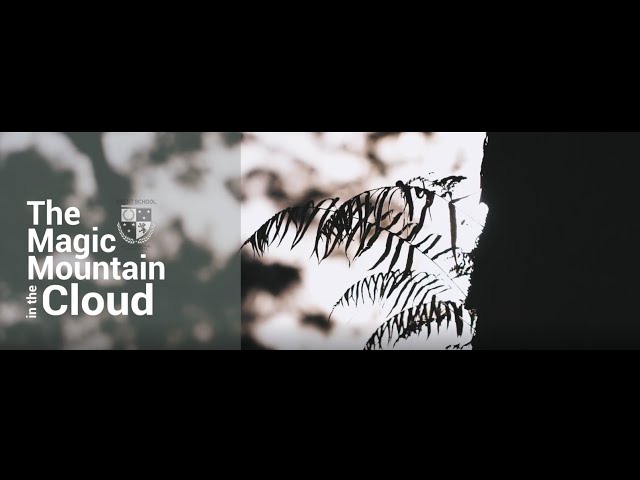 YOUTUBE HERO
REVOLUTION SLIDER TEMPLATE
CONTINUE ON SITE
Brent Bulletin #13
Announcements
Brent Bulletin #13 February 19, 2021 Dear Brent family, WOW and TGIF! What a wonderful way to end the week with special and historical Filipino Day assemblies today and Wednesday! Even at this time of the pandemic and distance learning, the Brent family
Continue Reading
From the Headmaster
Announcements
Good afternoon Brent Family,  I have been and continue to be very impressed with the resilience of our school community during this global health crisis. Our teachers continue to be remarkable educators, our students continue to amaze, and our families have been so very supportive.Although
Continue Reading
Brent Bulletin #12
Announcements
05 February 2021 Dear Brent family, TGIF! What an exciting and balanced month we have in store for us all! Below are the following updates: Lower School Bulletin: Our LS Bulletin for February is up on our website: https://brentbaguio.edu.ph/lower-school-newsletter/ Semester 2 Clubs: We look forward
Continue Reading
SAT Testing Cancelled
Announcements
Due to the stricter health and safety guidelines in our region, Brent Baguio has cancelled the March SAT Testing including all SAT test schedules for the remainder of the school year. All registered test takers should communicate with SAT https://collegereadiness.collegeboard.org/sat)
Continue Reading
Brent Bulletin #11
Announcements
Brent Bulletin #11 January 29, 2021 Dear Brent family, While January has flown by quite swiftly, Semester 2 has ushered in a lot of positive energy and renewed courage and hope as we cheer each other on to  #BeOurBestatBrent, even amidst a global
Continue Reading
Brent Bulletin #10
Announcements
Brent Bulletin #10 January 22, 2020 Warm greetings, Brent family, I hope all of you have had a good second week of the second semester!  With the release of report cards on Monday, January 25, parent and teacher meetings have been on-going.  Especially at
Continue Reading
Brent Bulletin #9
Announcements, bulletins
December 18 Warm greetings, Brent family, What a wonderful and meaningful way to end our first semester with the presentation by the Lower School Religious Studies classes! For those who have missed the presentation, it is viewable until December 31 through this
Continue Reading
Lessons and Carols 2020
Announcements
Warm greetings from Brent Baguio! We are looking forward to a simple yet meaningful Lessons and Carols service which is scheduled for airing tomorrow, Sunday, December 6 at 7 p.m. (Philippine time) via the school's Youtube channel. Here is the Youtube link: Brent
Continue Reading
Brent Bulletin #8
Announcements, bulletins
December 3 Warm greetings, Brent family, By next week, we will be down to the final two weeks of learning together as a community, and we are looking forward to a good finish for all.  Leading to the end of the semester, we'd
Continue Reading
Brent Bulletin #7
Announcements, bulletins
27 November 2020 Dear Brent family, TGIF and warm greetings from the Magic Mountain as we now are completing 14 weeks of our MMC program. Recognizing that Monday, November 30th is a holiday (Bonifacio Day), we hope you have a restful long
Continue Reading
Book Character Dress Up Day
Announcements
Students are encouraged to dress up as a character from a book on Friday, November 27, 2020. They can post a photo or video on a padlet, showing their outfit and the book where the character
Continue Reading
Book Trivia Game
Announcements
A virtual book trivia contest will be held to find the smartest bookworms!During lunchtime (1:10pm-1:25pm) from November 23 (Monday) to November 27 (Friday), students may join the contest through the Library Google Meet link. Questions will
Continue Reading
50K for SHARING AND CARING
Announcements
50K for SHARING AND CARING for the victims of Typhoon Ulysses Nov 18-25 As one Brent family, let us extend our help in whatever way we can to the victims of Typhoon Ulysses. Our goal is to raise Php 50,000 pesos (or
Continue Reading
Reading Awareness Activities 2020
Announcements
November 16, 2020 Dear Lower School community, We are all excited about Reading Awareness events for Lower School happening today until next week! We've already started with the LS assembly on reading awareness last Wednesday. It was fun to see everyone join
Continue Reading
Classes Cancelled for November 12, 2020
Announcements
Good evening Brent families and students, As I'm sure you know, we are now under warning signal #2. In accordance with Mayor Magalong's executive order, our national authorities, and out of an abundance of caution, we are canceling all classes tomorrow,
Continue Reading
We Specialize in Modern
Fusion Cuisine
The highest quality, Fresh products paired with excellent craftsmanship in cooking. Le Chef was established in 1982 and has recieved the highly acclaimed michelin star in 2001.

"For us everything starts with passion for food."
Peter Schiffer
Seasonal Specials
An absolute delight for your senses.
Dry-Aged Rump Steak
Asparagus / Tomato / Salad
€25
Eggs in Tomato Sauce
Beef / Spaghetti / Salad
€14
Roastbeef
Vegetables / Mustard Sauce
€19
Pesto Noodles
Tomatoes / Veggies
€13
Avocado Breads
Wholegrain Bread / Eggs
€9
Teriyaki Salmon
Soy Sauce / Sesame / Seasoning
€25